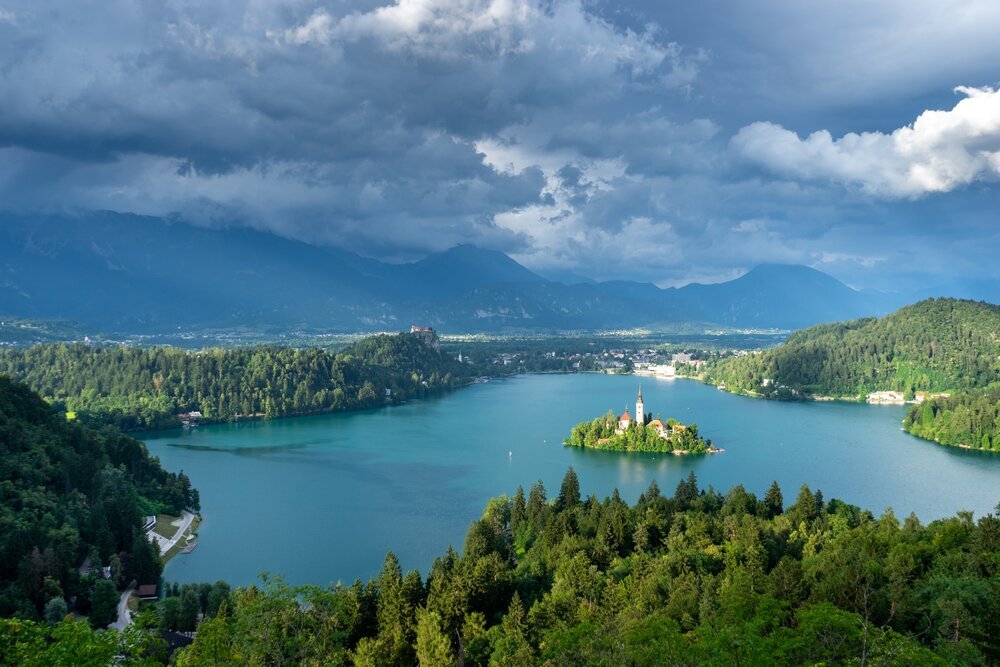 Slovenia is a member state of the European Union and also a member of the Schengen area. This beautiful country on the southern side of the Alpine mountains with access to the Mediterranean Sea is a hidden gem in Europe.
Its strong economy, excellent education, and health care system is on par with its northern neighbor, Austria. This makes Slovenia the hidden gem of the Residence by Investment programs in Europe.
Its proximity to Austria, Germany and Italy and to the eastern European states as well as the access to the Mediterranean Sea makes it an interesting hub for many businesses.
How to Obtain Residence Through a Business Investment in Slovenia
Setting up a business in Slovenia is a step-by-step process and a great deal of paperwork has to be completed, documents provided, and filed with the relevant authorities. There is also more documentation necessary when applying for a residence permit through investment. At Citizen Lane we understand the many steps of this process and we can be your trusted immigration advisor. With the assistance of our immigration lawyers, we can assist you in this process.
The Slovenian residency law allows entrepreneurs and business investors to apply for a residence permit if they invest in the activity of a company in Slovenia. The law specifies a minimum investment amount of net €50,000.
As the Slovenian law does not restrict the investor to invest in a business area that the authorities deem especially beneficial to the country it is much easier to apply for an investor visa in Slovenia than in many other European countries. The investor is more free to choose his business venture, in order to apply for a residence permit.
The Basics of the Process
After paying the retainer and signing our client agreement we will guide you through the process which includes drafting articles of association, naming your company, drafting an executive agreement, and registering the company. The process does not stop there. As your immigration advisor, the next steps we will guide you through include opening a bank account and paying in the full company's share capital of a minimum of €7,500, we can also help you find a tax advisor and/or an accountant. We will help with the visa application for the managing director. We will also help make sure you have other required documents in order, including the business plan, commercial register, employment agreement, articles of association, company profile, contracts, etc.
Logistics of the Residency Application
The application for a residence permit could take up to three months. First, you will be granted a special visa that is valid for 90 days, and during that 90 days you have to travel to Slovenia, and pick up your residence permit. The temporary residence permit is usually valid for 12-24months, and a further extension can be granted provided that the company is progressing and is able to pay a sufficient salary to the managing director. Your Citizen Lane immigration lawyer will assist you through this process, including the filing of an extension. Spouses and children will also have to complete a residence application. Once a visa has been granted as your immigration advisor Citizen Lane can help you with other steps necessary for immigration, including finding an apartment, health insurance and setting up a personal bank account.
The Path to Permanent Residency in Slovenia and Slovenian Citizenship
A permanent residence permit is possible after five years of residency in Slovenia and if the company is still running and in a good financial position. In addition, the residence permit applicant must be able to prove, that he can pay his personal expenses.
Residency can also open the path to citizenship. For a resident to become a citizen you must be a legal resident of Slovenia for at least 10 years. You must be able to prove that you can support your dependents without requiring social assistance and you must have adequate Slovenian language skills. You must be of good moral character, which means having no criminal convictions.
Share your needs with us.
As your personal partner for Citizenship and Residence Planning we are pleased to provide you with comprehensive advice.